Tomorrow
While reading through the Word today, I came across this passage. To all those currently stressing about job searching, relocating, wondering what to do post-graduation (myself very much included): Now listen, you who say, "Today or tomorrow we will go to this or that city, spend a year there, carry on business and make money." Why, you do not even know what will happen tomorrow....
2 tags
Delight yourself in the Lord and he will give you the desires of your heart. Commit your way to the Lord; trust in Him and He will do this. Psalms 37:4-5
Why is it when I take off my glasses..... →
the-absolute-funniest-posts: zarryforeverandever: Why is it when I take off my glasses people ask me "How many fingers am I holding up!?" I don't see this: I see this: NOW THAT THAT'S CLEARED UP FOR ALL THOSE IGNORANT PEOPLE IN THE WORLD
Watch
the-absolute-funniest-posts: connuh: I HAVENT LAUGHED SO HARD IN MY LIFE A++++++++ That's a terrible waste, but still hilarious. My lovely followers, please follow this blog immediately! omg why is this so funny
4 tags
What About Us?
Let's put ourselves in the shoes of these eager followers of Jesus in the first century. What if I were the potential disciple being told to drop my nets? What if you were the man whom Jesus told to not even say good bye to his family? What if we were told to hate our families and give up everything we had in order to follow Jesus? This is where we come face to face with a dangerous reality....
1 tag
Vi ses
Tonight is my last night in Denmark and my amazing four months of studying abroad will end. Tomorrow I'll be on my 28-hour-journey back home to California. As I'm packing, the thought of saying good bye to my host family tomorrow seems like such a daunting task. Good byes are always so difficult. Words cannot describe how thankful and blessed I am for a host family that showered me...
9 tags
Unka Glen: You are wrong about habitual sin →
unkaglen: Let's talk about habitual sin, shall we? Oh my, how much doubt has come into the world through habitual sin? How can I be saved if I go on sinning? We ask again and again… as if our behavior had anything at all whatsoever to do with our salvation. Let me give you a simple test to help you…
9 tags
3 tags
When I realized I have less than a week left in...
At first I was like Then I was like
12 tags
Scandinavian Monarchy
Behold. The royal family of Denmark! Did you know Denmark is officially named Kingdom of Denmark and has a queen as the head of state? I sure as hell didn't… until I came to study abroad in Denmark couple months ago that is. In fact, all Scandinavian countries have a form of constitutional monarchy with their very own king, queen, princes, and princesses.  Whoaaaaa. Culture!...
11 tags
7 tags
8 tags
11 tags
10 tags
8 tags
1 tag
Winter is my favorite season
you can get all fat and no one will know because of the thick jackets. 
2 tags
Your amazing future
unkaglen: Let me tell you just one thing about your future: you don't know. God is moving pieces around on the board that you can't see. Opportunities will come from nowhere. Blessings will come disguised as curses. Your plans, to the extent that they aren't God's plans, will fail. You will find yourself at the shores of the Red Sea with Pharaoh's army bearing down on you, and before you even...
5 tags
Watch
This video of northern Norway is absolutely amazing. Imagine how incredible and breathtaking it'll be to see all of this with your own eyes…
7 tags
5 tags
3 tags
Gift
I learned in my Danish Language & Culture class today that the word gift (pronounced just like the English word… but with a Scandinavian oompf to it) in Danish means married. But when the same word gift is used in a different context, it can mean poison. Makes you wonder who first comes up with these words and how a new word gets integrated into a language. The first Danish man probably...
3 tags
Danes say the darnest things pt. 2
Danish host brother: Don't different states in the US have different accents?
Me: Yeah, for example... *imitates a Southern accent* How y'all doin'
Danish host brother: Isn't that how black people talk?
6 tags
5 tags
5 tags
Danes say the darnest things
Yesterday, I joined my host mom's sister's family for dinner. Towards the end of the evening, my host mom's sister timidly said to me: "I don't mean to come off as rude but I thought Asians were… smaller." Yeah, I guess it's a little uncommon to see an Asian dude who's 190 cm and 96 kg but I thought this was hilarious nonetheless. ...
Eurotrip
Trips confirmed this semester: Paris, France Rome, Italy Milan, Italy Istanbul, Turkey Berlin, Germany London, United Kingdom Trips to come (at least two of these cities hopefully): Stockholm, Sweden Malmo, Sweden Amsterdam, Netherlands Brussels, Belgium Prague, Czech Republic Budapest, Hungary Good times studying abroad.
8 tags
4 tags
5 tags
8 tags
Tillykke med fødselsdagen
Couple days ago my host family asked me how I wanted to celebrate my 22nd birthday here in Denmark. I responded, "In the most Danish way possible." Today, I had the most Danish birthday possible. It was frikking awesome. My birthday, or fødselsdag in Danish, started out at 6:30 AM… with my entire host family marching into my room. They barged into my room while I was still...
8 tags
8 tags
8 tags
København
Some things I learned and observed during my first week in Copenhagen, or as the Danes call it, København. I learned the most about the Danes and their culture at my home here with my host family, the Korsgaards. At first, I thought living with bunch of white people would really be awkward and uncomfortable… but I really wanted to step out of my comfort zone while abroad and decided...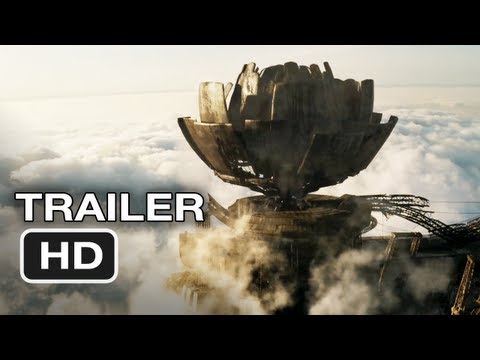 God always watches over us
In case anyone is curious: when your rear tire blows out while you're going around 75 mph on the freeway, you should brace yourself. Your car will spin almost a perfect 360 degrees. Well, that's what happened to me anyway just couple hours ago. On my first day back home I decided to go see my sister and some friends in downtown LA. Dinner was mad good. My sister took me to...
Laws to abide by
Love must be sincere. Hate what is evil; cling to what is good. Be devoted to one another in love. Honor one another above yourselves. Never be lacking in zeal, but keep your spiritual fervor, serving the Lord. Be joyful in hope, patient in affliction, faithful in prayer. Share with the Lord's people who are in need. Practice hospitality. Bless those who persecute you; bless and do not curse....
3 tags
Top majors of the future →
Hospitality management. Aww yeee
1 tag
Everyone stressing about finals. Then there's me: